---
Accommodation Sandringham
Looking for a suitable hotel or motel accommodation Sandringham, Melbourne Australia? Look no further than Beaumaris Bay Motel – your home away from home. We offer affordable accommodation 7 km from Sandrigham, Melbourne.
We aim to be one of the most popular motel destinations near Sandrigham for all visitors who are looking for a comfortable and luxurious accommodation while they are visiting to pursue an official or personal matter. Our rooms are equipped with the latest technology, including Wi-Fi, air conditioning and Foxtel Cable.
If you are in the mood of watching something particular, you can also request for a movie or get a DVD on hire. We want to provide you all the facilities that would otherwise be available to you at home – and a bit more! Enjoy the beautiful outdoor view from one of our balcony rooms. You will appreciate the beautiful garden setting that we have made in our courtyard, where you can take an evening walk and experience the beauty of nature up close.
---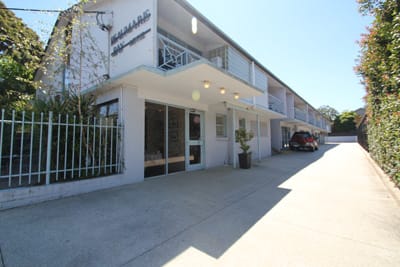 Three Star Accommodation 7km from Sandringham next to the beach.
Full English breakfast available onsite.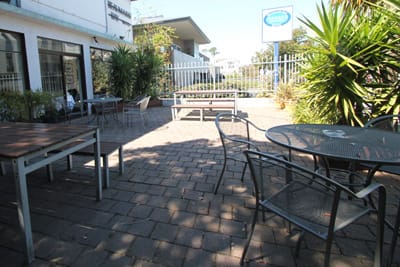 Peaceful outside sitting area on quiet street to enjoy.
Full bar with all your favorite beverages to enjoy before you head to Sandy.
---
Sandringham Accommodation Melbourne
The indoors are equally impressive as well. All our rooms are smoke free and have LED/LCD TVs, radio clocks, Wi-Fi, air conditioning and refrigerator facility. Each room is beautifully and lavishly decorated, with comfortable bedding and top quality amenities. There is a shopping mall nearby the motel and you can visit there to purchase a memento, a little something to help you remember your trip by.  So make your trip to Sandringhram a memorable one by booking an accommodation with us at the Beaumaris Bay Motel.
---
So book your room now online or by calling us on (03) 9589-6044. Remember, there is NO BOOKING FEE! Choose the Beaumaris Bay Motel for great a sea breeze when looking for accommodation Sandringham!
---
Beaumaris beach is near the motel and not far from Sandringham. Swim?
Fancy a ride along the beach to Sandringham. The bike track runs past the motel.
There is great fishing near the motel & Sandringham is not far. Fishing?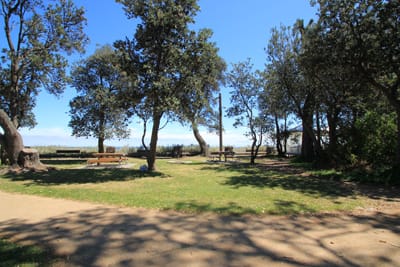 Great picnic areas with barbecues on the beach 7km from Sandringham.  BBQ after work?
---
---
---
---
---
Book a twin room. Affordable twin room, motel accommodation near Sandringham in Melbourne Australia
---
Book a Family Room. Beachside family room, motel accommodation near Sandringham, Melbourne, Australia